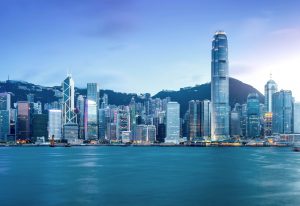 Our Vision
Combining local perspective with international reach.
Investors and operators are worlds apart yet are mutually dependent. They desire a direct connection and Seashine Capital answers the call. We hurdle cultural and geographic barriers, navigate regulatory complexity, and deliver clear passage between two worlds.
We recognize that operators and institutional investors have very different approaches:
Operators work locally and employ people to deliver products and services for sale. Their success is defined by their ability to produce while holding less. The more they sell, the more they earn.
Institutional investors seek to deploy capital with reliable loss-adjusted returns. The more they hold, the more they earn.
Eliminating inefficiency, we enable direct international investment in local U.S. housing markets.
Seashine has intimate knowledge and experience in the U.S. housing and capital markets that combines with our trusted access to international institutional investors. We continue to develop innovative financial products serving U.S. customer demand while providing investors more opportunities to deploy large-scale capital. Our balanced ecosystem encourages sustainable performance.
Learn about our leadership.

JP He
Co-founder & Managing Director
JP has over 20 years of executive experience in multinational business management, strategy, M&A, and investment industries in both the U.S. and Asia. Before forming Seashine USA, Inc. in 2012, JP held the chief executive position with a U.S.-based financial holding group and leading European-based technology and service company in Asia.

Michael Kime
Co-founder & Managing Director
Michael is a mortgage industry veteran having created some of the fastest growing companies in the industry. As the President and Chief Operating Officer of several multi-billion dollar originators, he has extensive operations and capital markets expertise and has a demonstrated track record for implementing innovative financial products. In 2017, Michael co-founded Seashine Capital Management alongside JP.